DMC Swim Fins A Swimmer's Best Friend
Author: Area13.com.au Date Posted:29 July 2017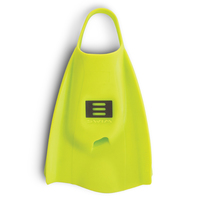 Are you curious to learn how to become a better swimmer? Probably yes! At least everyone wishes to learn this technique. There is no doubt to say that swimming is one of the most essential exercises for a healthy lifestyle. But for those who do not know how to swim correctly may need to undergo a few training sessions first.
You will be happy to hear that DMC Elite Swim Fins are well known as one of the world's number one swimming training accessories. This product has been designed by one of the most reputed companies in Australia that is popular by name DMC Swim. Due to their sturdy design and durable silicone finish, these fins will become a useful part of your swimming needs. The best thing to know about DMC Swim Fins is that they are made up of a silicon material that will not cause abrasion like other rubber swim fins. You will find them the best choice for lap swimming as well as a perfect choice for serious training sessions, they have also been used during Olympic warm up and training sessions for Olympic athletes.
The DMC Elite Swim Fins are quite intense and hard but at the same time being soft and comfortable which acts like a bonus with the feel of swimming faster and stronger. There are so many more things to know about DMC elite fins.

Special things to know about DMC Elite Swim Fins:
Material:
The best part about these swim fins that make them different from other products is the silicon material. Yeah! With these well designed fins you need not to worry about abrasion even though they are firm they are gentle on your feet and can be worn for hours. Even if you use them frequently; they appear sturdy and durable for the long run. The best part is that the high density silicon material allows them to stay perfectly in shape without distortion and loss of momentum and the training session goes well.

Colour Collection:
You will find these DMC fins in array of lovely colours such as Fluro Green, Grey, Bright Orange and the girl's all time favourite Hot Pink. So you can easily pick any of these to reflect your best style.
The Feel:
Indeed, the high quality silicon material of these swim fins make them a comfortable choice perfect for the pleasure long swimming session. They will also enhance your swimming experience and you may never have to face another cramp.
Unique Design:
How can we forget to talk about design; it is worth noticeable. You will find these swim fins perfect fit with their well moulded foot pockets as well as angled blades that work in unison with both right and left foot. Manufacturers have added V rails to side portion of these fins; it helps to move the water evenly with every up and down stroke.
So, if you want to become the best swimmer possible or about to join the Olympic team DMC Swim Fins are a must in your swimming equipment collection. They will work like your best companion during warm ups as well as long training sessions. Serious swimmers will definitely like this product.